Minute 21: Argentina forward Gonzalo Higuain receives an early Christmas gift from German midfielder Toni Kroos as the German sends a back pass straight into the path of the Argentine, who was making his way back from an offside position. Gonzalo graciously accepts the once in a lifetime opportunity, only to waste it as he shoots the ball far away from his aimed target. He neither appeared comfortable nor confident.
Minute 30: Gonzalo Higuain with another opportunity. Argentine counterpart Lavezzi sends in an expertly measured cross, which Higuain pounces on, scores and sprints off celebrating his triumph. He thought he had redeemed himself, but all his excitement, joy, jubilation and relief went down the drain as he realised his misfortune of being in an offside position as he scored. What could have been worse than missing a decisive goal scoring opportunity, he would have thought? Perhaps: over-celebrating an offside goal.
Fast forward minute 113: Germany break forward following Argentina's unsuccessful attempt on goal on the opposite side. Forward Mario Gotze receives a perfect cross from the left flank, slips through a couple of Argentine defenders, cushions the ball with his chest and strikes it before it hits the floor. Argentine goalkeeper, Sergio Romero, who had made some vital saves throughout the tournament, including his colossal performance against Netherlands in semi-final could only see Gotze's effort fly past him and into the back of the net.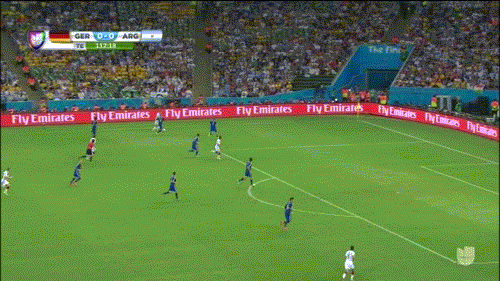 Seven desperate minutes: With seven minutes remaining on the clock, Argentina went all guns blazing but their efforts were all in vain. Their captain, Lionel Messi summed up a miserable and desperate run of seven minutes with an uncharacteristically dreadful free-kick attempt.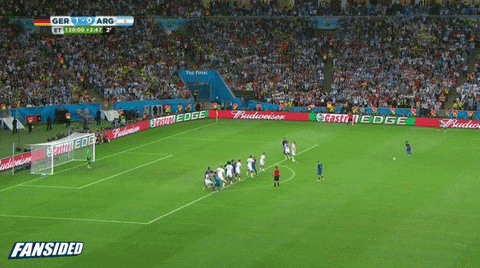 Contrasting emotions: Final whistle blows. Both of the team's players, managements and supporters could be seen in tears. The only difference between the two sides was their contrasting emotions. Germans celebrated with tears of joy while Argentines cried in sheer devastation. For Germany dreams had come to reality while for the Argentines, this was nothing less than a nightmare.
Messi's cursed foe: Since his childhood days at native Rosario football club, Newell's Old Boys, Lionel Messi has dreamt of becoming a World champion. In 2006, his team was knocked-out by Germany as he remained way down the pecking order. In 2010, he was more of a central figure but again had to face to music at the hands of Germany. In 2014, it looked as if it would be the Argentines year, but again Germany shattered his dream.As they say, you have to conquer adversity to make your dreams come true and if that's the case, Messi's adversity is synonymous to Germany.
The Barcelona legend covered his face in his jersey as he tried ever so hard to control the tears streaming down his face. He did not smile the whole evening, and when awarded the Golden ball for being the best performer in the tournament, showed no signs of satisfaction whatsoever. He did not deliver what was expected of him.
Talking about the award, Messi said: "In these moments the prize does not interest me at all. We wanted to win the world cup."
Such is the little magician's desire to gift his nation with a World championship that he said he would swap his decorated trophy cabinet for a World Cup.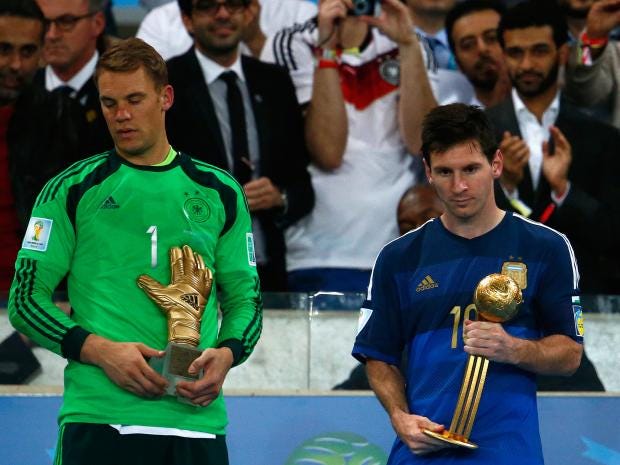 Joachim Low delivers at last: For German coach Joachim Low, World Cup 2014 was all in or nothing. He had managed the team through 4 semi-finals, never once reaching the final, let alone winning a major tournament. Things were different in Brazil, however, as he was now supervising a generation of gifted footballers with unprecedented skill, abilities and professionalism. Germany dominated the group stages and thrashed Brazil 7-1 in the semi-finals in front of thousands of Brazilians. In the final, the fluidity in their game had disappeared but Argentina failed to eliminate their killer instinct, paying the ultimate price.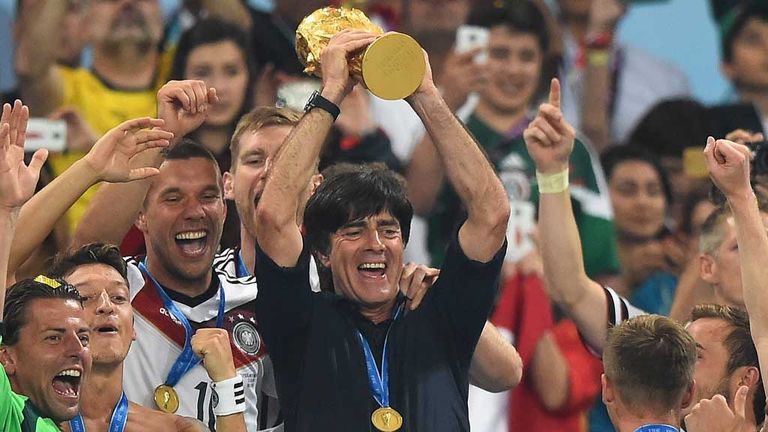 Messi, best or not: The following day after conclusion of football's greatest event, the talk was more about whether Messi has established his stature as the supreme personality in world football, or has he missed out on an opportunity to wash off any argument against him? The opinions were divided, but it was mostly Messi, if not all. Germany, a team that had just won the world cup, had less written on and spoken about than the losing team's captain.
Atmosphere at Maracana: 74,738 people attended the final. The stadium had colours as diverse as white, blue and yellow. Germany had the upper hand as far as supporters were concerned. In addition to that, they had the Brazilian nation supporting them. Imagine your fierce rival, your worst foe celebrating in your nation's capital a trophy such as the world cup? Brazil would have never supported their fierce rivals Argentina. They celebrated with the Germans, who dismantled them at home, not their victory but Argentina's demise.
Deserved champions: There remains no doubt that Germany deserved to be the champions. They deserved to win the gold, because they had been exceptional throughout the tournament. One may point out at Argentina's missed chances, but it was Argentina's failure. Germany was one chance better than their rivals that night and that one moment, of all, remains eternal.
Russia 2018: Next summer, Russia hosts the world cup. Argentina has since 2014's final lost another two against Chile in Copa America 2015, and Copa America Centenario 2016. Messi retired and then re-emerged. Argentina is on the downfall since, and is in a difficult position in 2018 cup qualifiers. Germany has never looked back since, winning the Confederations Cup 2017 this month with a young team. Most of their confederations cup winning players did not feature in 2014. Their talent is scary and they have all it takes to defend the title.
It is not about Argentina or Germany, it is about every team going to compete in Russia.
For Messi, however, the dream continues.